#1 Business School in Executive & InCompany Education in the Netherlands for 2020, according to the Financial Times
2,500 students enrolled annually, with a network of 18,000 alumni
Internationally recognized Master of Science degree (MSc), accredited by the NVAO (Accreditation Organization of the Netherlands and Flanders) and the AACSB
Create a solid foundation for an illustrious career
In the current world of business, you must remain on the alert and respond promptly to its constant changes and innovations. You are someone who seizes opportunities and wants to grow. You do so by improving your leadership qualities and broadening your business perspective, thereby sharpening your business acumen. This will make you more effective and authoritative in the business environment in which you operate. In short: the Part-time Master in Business Administration will help you create a solid foundation for an illustrious career.
Looking for a study program that will help you create an impact on business and society? I would be happy to help you discover how our MScBA program fits your learning objectives and career ambitions.
Zhané Bastiaanssen Program Adviser +31 13 466 3902
The Part-time Master in Business Administration is aimed at professionals and young executives who want to maximize their opportunities at their current employer or in the job market. Do you have several years of work experience and a tertiary degree? Are you looking for fast growth, both personally and professionally? Then the Part-time Master in Business Administration is for you. Start now and develop into a successful and responsible leader of the future.
InCompany Program for Organizations
TIAS School for Business and Society maintains close contacts with nationally and internationally operating organizations. We develop tailor-made courses for all subjects, disciplines and functions that are relevant to business transformation. This can be a 100% tailor made program or a customized program, made up of existing program components from our open courses.
More information about TIAS InCompany programs?
Expertise: create impact by combining leadership growth with expert knowledge on business management.
In-depth learning, extension and connection: gain a solid foundation and an all-round perspective on business management, as well as a business specialization of your choice.
Learn to substantiate your vision or strategic advice using academic theories and models.
Personal support: our tailored approach and one-on-one coaching will help you maximize your results.
Practice-based concepts and challenging working methods open up new ways of thinking you can apply in your work from day one.
Improved study efficiency: frequent interaction with our team of lecturers -outstanding academics and industry experts- will inspire you and help you improve your learning efficiency.
Ranking
Our participants rated this program 4.49 out of 5 in the 2019 National Student Survey

The TIAS fulltime MScBA is the #1 Master's Degree in Management in the Netherlands, according to The Economist
What can this program do for you? To take your next step in business, you need to be well prepared. In this program, you are taught by top-notch professors and industry experts who know all about the latest business management trends and developments. You will be able to use the knowledge you have gained in your organization right away. This will help you connect what you have learned to the challenges at work. In addition, you get to choose a specialization that truly interests you. You will be working with highly motivated participants who are at the same level as you, discussing and challenging each other on important topics.
A WORD FROM ONE OF OUR PARTICIPANTS
"In my previous Master's study I gained theoretical knowledge, at TIAS I found wisdom. I was looking for an international Master's degree that suited my busy work schedule. TIAS' program stood out. The way the program is set up allowed me to combine work and study. I also met a group of equally ambitious and motivated students, and I was taught by the very best professors. After finishing the program, I took over my father's consultancy business. TIAS gave me the courage and confidence to start building my career as an international business consultant.″ Danaë Huijser - Director and Lead Consultant at CMC-Europe
There are two startmoments per year for the Part-time Master in Business Administration.
The English-language program starts in June

: for those who want to do the program in English and gain an international perspective, based on their interests and ambitions.
The Dutch-language program starts in October

: for those who want to do the program in Dutch.
Do you want to create more impact on your organization and on society?
With the flexible approach of TIAS, you create impact:
Tailor your education and learning path to your learning needs

Learn a lot in a short time through frequent interaction

Individual attention is at the heart of the TIAS approach

Learn at your own pace, both online and on-site

Start whenever you want
Would you like more information about our program design?
I would like to help you discover how this program matches your ambitions, learning goals and phase in your career. Please feel free to contact me for personal advice.
Zhané Bastiaanssen Program Adviser +31 13 466 3902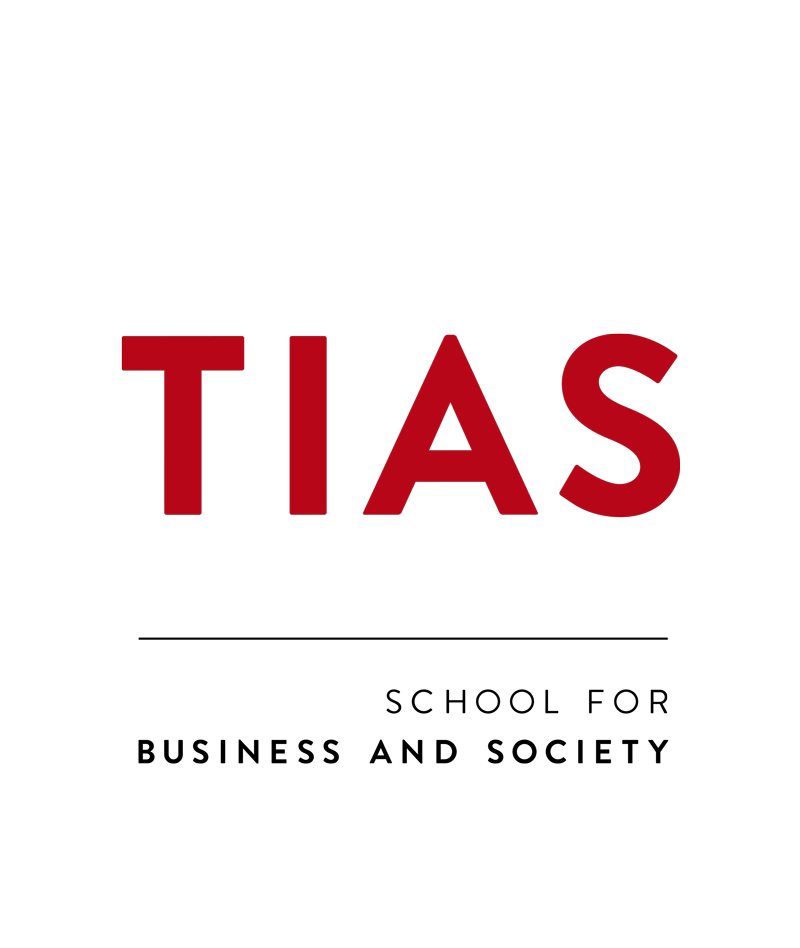 Our vision We believe business exists to serve society
Our purpose
We develop leaders who serve society by transforming business
Our ambition
We are the go-to-school for business transformation that serves society. An international hub for life long development for leaders who want to have an impact on society through business, now and in the future.
TIAS #Neverstopasking At TIAS, we encourage people to Never Stop Asking. To be critical and inquisitive. And at the same time creative and focussed on collaboration.
TILBURG UNIVERSITY
EINDHOVEN UNIVERSITY
OF TECHNOLOGY