EXECUTIVE MASTER OF REAL ESTATE
Expertise: You acquire knowledge and skills at the interface of real estate, finance, sustainability and data
Context: You gain insight into the context of the changing real estate market through increased digitization, economic developments and changes in customer requirements
Flexibility: MRE can be fully tailored to your needs: opt for individual modules or for the entire master's program
Interaction with a mixed group: peer learning through interaction and sparring
Broadening and deepening: You join lectures given by leading experts and professors from a wide range of backgrounds and disciplines
Personal guidance: You get more out of the program thanks to your personal development through workshops and coaching
Practical concepts and challenging learning methods stimulate new ways of thinking that you can immediately apply into practice
Appreciation of participants: Our participants rated MRE with an 8
Freedom of choice: You complete your MRE program with 2 modules of your choice from the broad TIAS range. This allows you to tailor the program to your own interests and development path
Take the next step in your career with the part-time master MRE
With the Master of Real Estate (MRE), you take the next step in your career as a real estate professional. You will learn to make a difference by applying scientific insights to current issues in the sector. You learn to think critically and to search for solutions creatively. You will also receive guidance in the field of your personal development and management skills.
Do you have specific questions about MRE?
What does the part-time Executive Master of Real Estate do for you?
Acquire knowledge and insights into the principles of the real estate market when it comes to investing, valuing, developing, operating and financing
Learn to understand how current developments such as digitization and financial innovation change the way in which the real estate market operates
Develop broad expertise and skills at the interface of real estate, finance, sustainability and data
Put the acquired insights directly into practice by choosing a case from your own business environment in assignments
Use your new knowledge and skills as a business partner/sparring partner for senior management
Focus on your personal development and management skills through workshops and coaching
Are you ready to work on your career constructively?
Request a consulation.
Flexibility
Studying at TIAS means flexible learning. You can always contact the Program Adviser to discuss which study components are important to you and how you can combine your studies with your work and private life in the best possible way. You will also receive advice on the development of your career, so that you can make the right choices for a successful career.
Participants in the Executive Master of Real Estate are offered the following flexible options:
Choose to follow the entire master or opt for individual modules
Choose when you start: the program commences several times a year
Choose to spread out the program over a longer period of time, if desired
Complete your MRE program with 2 modules of your choice from the broad TIAS range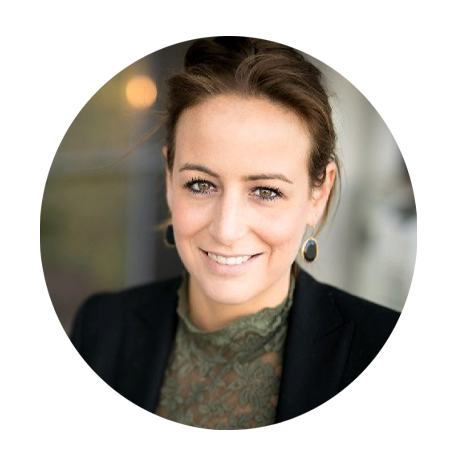 'A LOOK AT REAL ESTATE FROM A DIFFERENT PERSPECTIVE'
'I wanted more depth in my work in the real estate sector. The MRE taught me to look at real estate in a completely different way: how can you invest and how do you get a return on that investment?
The program dealt with two subjects that were directly applicable to our organization: big data and sustainability. We are in the process of rolling out a new brokerage model for which big data is extremely important. Also, our organization works on a major issue about making property portfolios more sustainable for large parties in the Netherlands. So, do you want to look at real estate in a different way? Then my advice is to follow this program!'
Patricia Goudswaard
Director ERA vb&t real estate agents
TILBURG UNIVERSITY
EINDHOVEN UNIVERSITY
OF TECHNOLOGY