EXECUTIVE MASTER OF MARKETING
Marketing policy: you are able to set the course for a sound and valuable marketing policy.
Broadening and deepening: deepening knowledge and insights within your own field of expertise and broadening them to other fields of expertise.
Flexibility: MM can be fully tailored to your needs: opt for individual modules or for the entire master's program.
Personal guidance: You get more out of the program thanks to our personal guidance and commitment to the most efficient ways of learning.
Practical concepts and challenging learning methods stimulate new ways of thinking that you can immediately apply in practice.
Interaction with a mixed group: learning from each other through interaction and sparring.
Top program: According to the Dutch Keuzegids Masters 2019, MM is a 'top program'.
Appreciation of participants: Our own participants rated MM with an 8.3.
Part-time master's program in Marketing: make your organization relevant to the market and customers
How do we implement the digital transformation in our organization?
How can we create or support ecosystems and platforms in such a way that we remain agile and resilient for the future?
How do we create an end-to-end customer experience?
How do we put a customer centric organization into practice?
How do we get to an optichannel policy?
How can we be and remain relevant to our customers in a world of big data, AI and digitization?
Complex challenges
These are just a few of the challenges on your agenda as a marketing professional. These kinds of complex challenges require a different role from you as a marketer. You don't just have to be analytical, creative, driven and innovative. You also need to be able to take the lead in formulating and implementing the marketing strategy, so that your organization can achieve market and customer impact in the long term.
Solid marketing policy
With the Executive Master of Marketing (MM) we prepare our participants for the future. During this master's program in Marketing you will be provided with scientifically based, insights which can be practically implemented for a solid marketing policy in your own organization.
Are you ready for the marketing of the future? Register for the Marketing Master's program and become a marketing leader.
How to combine a study and your job?
What does the Executive Master of Marketing do for you?
With your new broad marketing knowledge and experience, you will become a strong business partner for senior management.
You know how to translate your vision with scientific insights into a practical and socially responsible marketing policy, thus creating a distinctive capacity for the organization.
By implementing the latest trends and developments in the field of marketing, you know how to create value for the customer.
You develop new business models, build strong brands and take the organization to a higher level.
You expand your network with marketing professionals who are just as passionate and experienced as you are.
Flexibility
Studying at TIAS means flexible learning. You can always contact the Program Adviser to discuss which study components are important to you and how you can combine your studies with your work and private life in the best possible way. You will also receive advice on the development of your career, so that you can make the right choices for a successful career.
Participants in the Executive Master of Marketing are offered the following flexible options:
Opt to follow the entire master or individual modules

Choose yourself when you start: the program has several starting moments per year

Choose to spread out the program over a longer period of time, if desired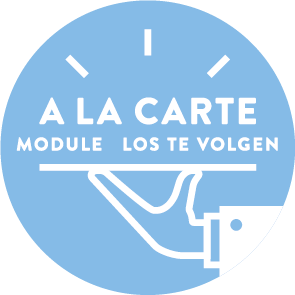 More information about the possibilities?
"As a marketer, I always respond to new developments and innovations in the market. Marketing is more than a set of instruments or techniques. It is a broad vision on the entire organization. From the part-time Master of Marketing (MM), I learned to switch more to the strategic level. I see things more in perspective, so I can make better analyses. I use these in the conversations I have and in making decisions. This has enabled me to take both myself and my organization to a higher level."
Sophieke Verhoeven,
CMO PSA Financial Services Netherlands BV
TILBURG UNIVERSITY
EINDHOVEN UNIVERSITY
OF TECHNOLOGY