CONTENT
EXECUTIVE MASTER OF MARKETING
The part-time Executive Master of Marketing consists of 5 modules. These are spread over a period of 10 months. At the beginning of each module you will have 4 weeks of online learning. After this preparation, you will follow interactive meetings and lectures for 3 days. Upon completion of these modules a thesis trajectory of 6 months follows. The course load for this part-time master's program MM is 12-15 hours per week.
Set-up part-time Master's program MM
The part-time Executive Master of Marketing is structured as follows:
Module 1 - Customer Centricity on the Edge

Module 2 - Developing Relevance for the Market

Module 3 - Experiencing the Brand

Module 4 - Digital Marketing & E-commerce

Module 5 - Designing and Leading the Future Marketing Organization
In addition, you will follow the two components Business Research Methods I + II. You will conclude this part-time master's program MM with a master's thesis on a relevant and current subject within your organization.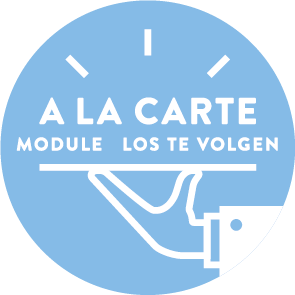 Flexibility
Studying at TIAS means flexible learning. You can always contact the Program Adviser to discuss which study components are important to you and how you can combine your studies with your work and private life in the best possible way. You will also receive advice on the development of your career, so that you can make the right choices for a successful career. Participants in the Executive Master of Marketing are offered the following flexible options:
Opt to follow the entire master or individual modules

Choose yourself when you start: the program has several starting moments per year

Choose to spread out the program over a longer period of time, if desired
More information about course content?
TILBURG UNIVERSITY
EINDHOVEN UNIVERSITY
OF TECHNOLOGY