EXECUTIVE MASTER IN FINANCE
Get your master degree at the best master's program leader of the Netherlands!
The part-time Executive Master in Finance (MIF) at TIAS combines the latest scientific insights in the field of finance, strategy and economics with in-depth knowledge of the financial sector. This part-time master's program continuously links theory to your personal practice.
For ambitious and talented finance professionals
Are you a financial professional and do you want to further develop your analysis skills, your ability to think in systems, and your leadership qualities? Do you have the ambition to reach the top? Then the Executive Master in Finance is definitely for you. During the 14 months of this part-time master's program, you will become a top-level financial professional, who takes responsibility for his or her actions and for society. Study at TIAS and use your newly acquired knowledge and skills to make a difference in your organization.
TIAS Master's programs are among the top in the Netherlands accorting to the Dutch Keuzegids Masters 2020
Rating of participants: MIF was rated by our own participants with an 8.6.
#1 Business School in Executive Education in the Netherlands according to the Financial Times 2020
Internationally recognized MIF master's degree, NVAO accredited
A flexible learning path tailored to your needs: choose individual modules or the entire master's program.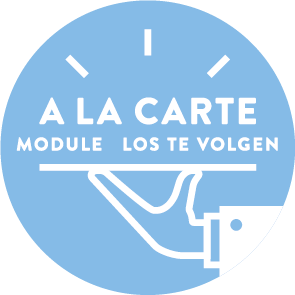 Flexibility
The part-time Executive Master in Finance (MIF) is a complete and flexible part-time master's program with a broad approach, covering all aspects of corporate finance and business strategies, financial markets, investments, corporate and tax law and a wide range of financial instruments.
The set-up of the part-time Master in Finance (MIF) is flexible: you can complete the program over a longer period than the indicated 14 months. Also, you can choose to follow only the modules that are relevant to you. The program commences twice a year.
InCompany program for organizations
TIAS School for Business and Society also provides InCompany training for organizations. Based on the latest scientific insights, TIAS draws up a practically applicable program that is fully tailored to the ambitions and development issues of the organization. Please contact the Program Adviser for more information about the possibilities.
InCompany & customization
More information about the possibilities?
TILBURG UNIVERSITY
EINDHOVEN UNIVERSITY
OF TECHNOLOGY