Life Long Development


At TIAS we believe in Life Long Development, continuous personal, professional and network development during and after your studies. With more knowledge, better skills and a broader network, you will be able to create more impact and be successful. We offer you our special Life Long Development services in three alumni membership packages: Alumni Life Long Development Packages 2019
TIAS: Personal guidance


Education at TIAS means personal attention and guidance throughout the entire program. The Program Manager ensures that each participant can focus one hundred percent on the program. And no unnecessary time is spent on practical arrangements, for example in case of illness, holidays or questions about the financing or the study load. The Program Manager relieves the participants as much as possible. So that they can enjoy getting the most out of the program and get the best possible results.
Flexible studying


Studying at TIAS means flexible learning. You can always contact the Program Adviser to discuss which study components are important to you and how you can combine your studies with your work and private life in the best possible way. You will also receive advice on the development of your career, so that you can make the right choices for a successful career.
Alumni network & packages


We have a large network of former participants. A course at TIAS will literally expand your world and your view of the world. And the best part is that this network can be reached in one click via TIAS Connect: the official network platform for alumni of TIAS.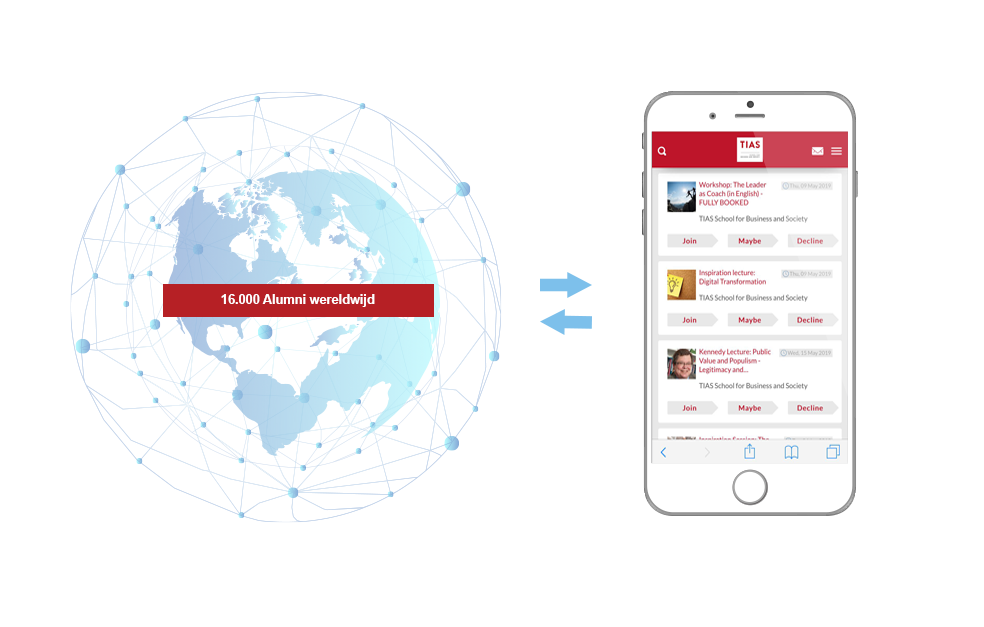 We offer special services for your Life Long Development in three alumni membership packages:
More information


Do you want more information? Attend a Sit in class or the next TIAS Inspiration? Or would you first like to ask an alumnus about the part-time MIF master's program? Or are you looking for advice on the financial possibilities? Please feel free to contact me with any questions you may have about the part-time Executive Master in Finance.



Registration


Are you interested in starting with the part-time Executive Master in Finance? Sign up or contact me. I would be happy to schedule an informal intake interview for you with Prof. Frans de Roon, Academic Director. This interview will give you the opportunity to get to know TIAS better. In addition, we will provide you with more information about the implementation of the part-time MIF master's program and admission requirements.



Do you want to know how TIAS can help you?
TILBURG UNIVERSITY
EINDHOVEN UNIVERSITY
OF TECHNOLOGY