EXECUTIVE MASTER OF HEALTH ADMINISTRATION
Leadership in healthcare: a broad approach enables you to optimize healthcare
Broadening and deepening: deepen your knowledge and insights within your own field of expertise and broaden them to other fields of expertise
Flexibility: MHA can be fully tailored to your needs: opt for individual blocks or for the entire master's program
Personal guidance: You get more out of the program thanks to our personal guidance and commitment to the most efficient ways of learning
Practical concepts and challenging learning methods stimulate new ways of thinking that you can immediately apply in practice
Interaction with a mixed group: learning from each other through interaction and sparring
Top program: According to the Dutch Keuzegids Masters 2019, MHA is a 'top program'
Appreciation of participants: Our own participants rated MHA with an 8.4
What does the Executive Master of Health Administration do for you?
The part-time master's program MHA provides you with a broad view of the healthcare sector. Based on an overarching vision, combined with knowledge of current developments in healthcare, public administration, business administration, healthcare economics, organizational psychology and other relevant fields, we offer a complete spectrum of specific healthcare-related knowledge for a broad strategic framework.
This not only strengthens and broadens your core competencies, but also creates new and interesting career opportunities.
Take the next step with the part-time master's program MHA
You will develop into a decisive leader with an eye for a responsible balance between a client-oriented and a business-oriented approach in healthcare
You will discover what developments in other sectors mean for the healthcare industry
You translate the most up-to-date views and concepts in relevant scientific knowledge areas into the healthcare sector
You will expand your network with professionals who are just as passionate and experienced as you are
Your new knowledge and skills will make you an indispensable business partner for your senior management
More information about the possibilities?
Flexibility
Studying at TIAS means flexible learning. You can always contact the Program Adviser to discuss which study components are important to you and how you can combine your studies with your work and private life in the best possible way. You will also receive advice on the development of your career, so that you can make the right choices for a successful career.

Participants in the Excecutive Master of Health Administration are offered the following flexible options:
choose to follow the entire master or opt for only 1 of the blocks
choose when you start: the program commences 4 times a year
choose to spread out the program over a longer period of time, if desired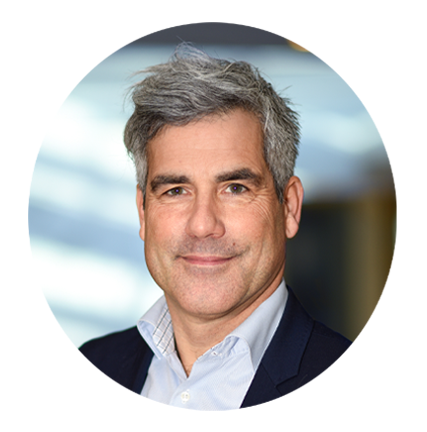 'THE PROGRAM COVERS HELATHCARE FROM MACRO TO MICRO LEVEL'
'The program covers healthcare from macro to micro level. This allows me to better understand complex healthcare issues. Moreover, the academic knowledge is directly applicable in my daily practice. As a hospital, we are now setting up networks to make healthcare even better, for example.'
Pierre Grotens
Healthcare Manager - Zaans Medisch Centrum
TILBURG UNIVERSITY
EINDHOVEN UNIVERSITY
OF TECHNOLOGY