#1 Business School in Executive & InCompany Education in the Netherlands according to the Financial Times 2020
Every year, 2,500 participants and a network of 16,000 alumni
Only top academics and the best experts as teachers
Observing the Unobservable – Leveraging Systems Thinking
How does organizational decision making work, especially on capital expenditure or other investments? How are the key factors for decisions are spotted? The answer to these questions and similar ones do lie not only in classical or behavioral finance literature, it lies in the way we observe the unobservable or, at a macro level, how we leverage systems thinking along with new scientific developments. There are several great investors that we all know and all of them are a human making decisions. For example; Warren Buffet realizes that in order for people to compensate for all the habits in our decision making they need three things: competent collaborators, a structure for making decisions and an awareness of effective decision-making processes. During this three-day program at TIAS will help you address the last aspect: clearly understanding what will boost your decision making about everything from hiring, to capital investment, to strategy formulation & implementation.
This program is designed for experienced and soon to be senior managers looking for a program to equip them the ability to identify opportunities for new formats of decision making in light of digital transformation and behavioral aspects of financial decision making. In general, this program is suitable for those who meet the following minimum requirements:
Completed a bachelor degree

Strategic responsibility

Budget responsibility

15 years of professional experience of which at least 8 years in a managerial position
InCompany Program for Organizations
TIAS School for business and society can also organize all tailor-made courses, InCompany. We implement these programs nationally and internationally. Both on-site and in hybrid form (combination of online and on-site). Together with customers, we design programs of academic top quality. Our approach is characterized by a professional, personal approach and excellent execution. In addition, we make the yield of our programs transparent and measurable. In doing so, we give a strong impulse to organizational and team development. Want to know more about TIAS InCompany courses?
WHY CHOOSE THIS MASTERCLASS?
The program This masterclass will help you to zoom in and see the details and zoom out to the look at the big picture. We designed this program in such a way that those whom have participated will have 'first mover' decision-making advantages. TIAS and its team of Practitioner-Professors will deliver three key decision-making insights during this program. These insights will be woven into the decisions you need to make about today and about the future. At the end of three days, 'insights' will become 'personal competences' with you feeling ready to take up the responsibility for better decision-making in your organizations.
Your Return on Investment In the last 20 years many unexpected advances were made in the field of Decision Science and have produced more good science than the most dedicated professional in an organization can absorb. Therefor we have distilled the most impactful and relevant items for you in the program; Complexity Theory, Neuro and Behavioral Sciences, Systems Thinking, and Decision Making to the needs of executives that need to make strong decisions quickly and correctly.
Upon completion of the program you;
have received a comprehensive toolbox of the newest "behavioral" decision-making science

were provided a link between cutting edge research and managerial decision-making in Financial services sector

had the opportunity to address your organizational challenges in real-time and walked away with a actionable points

understand the personal vulnerability to Bias & Habits

will see that behavior follows structure and can work with the strategic, tactical and operational decision making pitfalls.
'You Are Not So Smart' & Behavioral Decisions

Duration: 8 hours
Behavioral Finance & Investment Psychology & Financial Technology (Fintech) Landscape

Duration: 8 hours
Dr. Arman Eshraghi Arman joined Cardiff Business School in 2018 as the Chair of Finance and Investment. Formerly, he was at the University of Edinburgh Business School as an assistant and associate professor, and has also held visiting positions at Manchester Business School and University College London. Prior to academia, Arman was a senior management consultant in the banking and telecom sectors. He holds BSc in Electrical Engineering and MBA with distinction, both from Sharif Universityin Tehran, and PhD in Finance from the University of Edinburgh. He is a Fellow of the Higher Education Academy, Shimomura Fellow of the Development Bank of Japan, and Director of the Cardiff Corporate Governance Research
Dr. Peter Gillies Peter is Visiting Professor for Organizational Behavior and Change Management. He is a native Texan and dual American and Dutch citizen. He has lived in the USA, Norway, Saudi Arabia, and the Netherlands and worked in a global context mainly in business operations and human resources. For the last 20 years he has consulted industry and taught strategy, leadership, human resources, and organizational behavior part-time at the University of Amsterdam, European University, University of Phoenix (Rotterdam) and TIAS. His training activities have mainly focused on facilitated strategy sessions and management skills training at IBM, UPC, Signify (Philips Lighting) and Eurochambres.
€ 3,500. This price includes the opening dinner, literature, lunches,coffee, tea and soda. The program prices are exempt from VAT.
Do you want to create more impact on your organization and on society?
With the flexible approach of TIAS, you create impact:
Tailor your education and learning path to your learning needs

Learn a lot in a short time through frequent interaction

Individual attention is at the heart of the TIAS approach

Learn at your own pace, both online and on-site

Start whenever you want
Would you like more information about our program design?
Do you want more information? Feel free to contact me for all your questions about this Masterclass.
Nathalie Pabbruwe Program Adviser +31 13 466 3979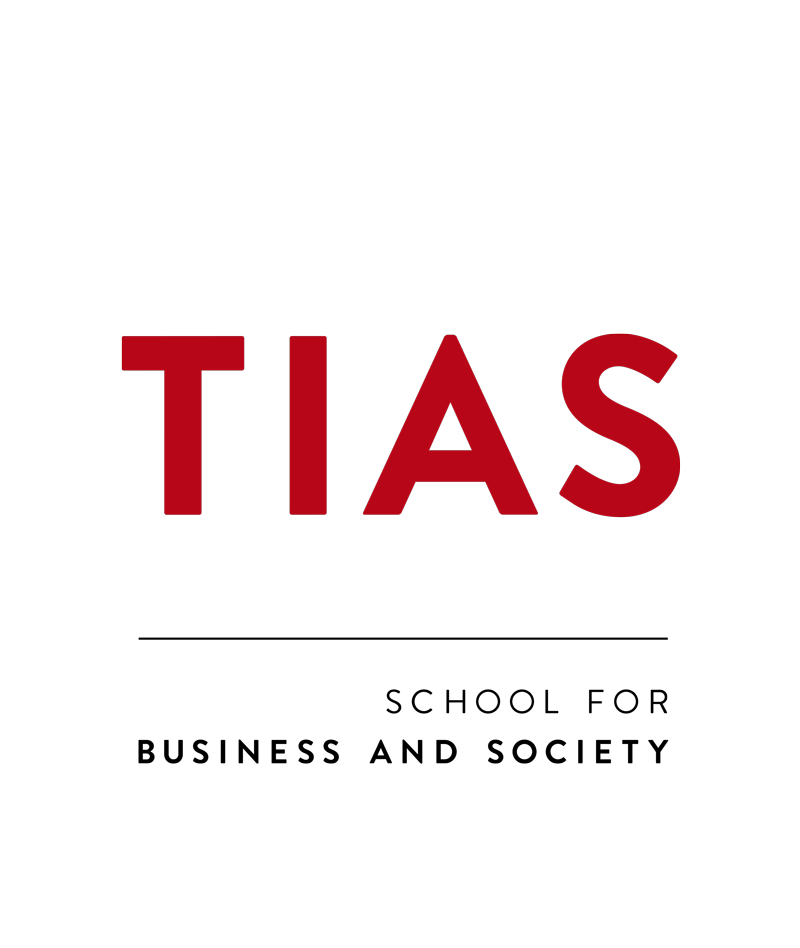 Our vision We believe business exists to serve society
Our purpose
We develop leaders who serve society by transforming business
Our ambition
We are the go-to-school for business transformation that serves society. An international hub for life long development for leaders who want to have an impact on society through business, now and in the future.
TIAS #Neverstopasking At TIAS, we encourage people to Never Stop Asking. To be critical and inquisitive. And at the same time creative and focussed on collaboration.
TILBURG UNIVERSITY
EINDHOVEN UNIVERSITY
OF TECHNOLOGY