#1 Business School in Executive & InCompany Education in the Netherlands in 2020 according to the Financial Times
2,500 students annually, with a network of +18,000 alumni located in more than 100 countries
Internationally recognized Master of Science title (MSc) with NVAO, AACSB and CFA accreditations
Create a solid foundation for an illustrious career
In the international business environment, you need to be alert and respond promptly to countless changes and innovations. You must seize opportunities and continue to grow. How? By developing your leadership skills and business acumen, you can operate more incisively and with greater authority in an international business environment. Competing successfully on the job market requires both a clear career goal and the drive to achieve this. To be able to distinguish yourself, you will also need a wide range of skills, knowledge and know-how. Our fulltime Master of Science in Business Administration (MScBA) provides you with the necessary understanding and insights concerning the roles and operations of various components of an organization. Besides gaining knowledge and skills, you also receive ample opportunity to exercise your leadership skills through practical assignments. Additionally, you learn to consider the various social consequences of business decisions and act as a responsible future leader.
Do you want an education that will allow you to make an impact on business and society? I would be happy to help you discover how our MScBA program fits your learning objectives and career ambitions.
Jana Kolesnikova Program Adviser +31 (0)13 466 39 58
MScBA participants are 24 years old on average and hold at least a bachelor's degree (in any field). Approximately 50 percent of participants come from an international background. Work experience is valued, but not required. On average, MScBA participants have two years of work experience. To be eligible to join the fulltime MScBA, various admission requirements apply. This helps us to ensure that you are part of a group of driven, talented high potentials. Additionally, we are able to provide a better learning experience.
InCompany Program for Organizations
TIAS School for Business and Society maintains close contacts with nationally and internationally operating organizations. We develop tailor-made courses for all subjects, disciplines and functions that are relevant to business transformation. This can be a 100% tailor made program or a customized program, made up of existing program components from our open courses. TIAS has its homebase in the Netherlands. But we offer our customized programs nationally and internationally. Online, onsite and in hybrid form (combination of online and onsite). With a 100% tailor-made program, we develop a course that seamlessly matches the needs of your organization. Unique and fully customized. With a customized program, we create a course based on existing program components and customize them to fit your organization. Easy, fast and effective. In close cooperation with clients, we design programs of academic top quality. Our approach is characterized as professional, personal with an excellent execution. In addition, we make the return on investment of our programs transparent and measurable with the aim of giving a strong boost to organizational and team development.
A flying start to your career: Better access to the job market through a one-year program, without the need for a traditional pre-master.
Practical applicability: Our professors have obtained work experience outside of academia. This enables them to effectively apply the imparted theory to real-world situations.
International context: The international business world demands exceptional leadership skills. For instance, how do you deal with a project team composed of members from five different cultures? The Master brings you up to date on all the latest international business developments. It's no coincidence that the majority of the professors in our program come from universities all over the world.
Essential business knowledge and further specialization: Combine essential business knowledge with further specialization in your choice of Marketing Management*, Finance Management, Investment Management*, Change and Business Management or Business Analytics.
Personal leadership and career development program: Focus on your academic as well as personal and career development. Your personal coach will help you develop yourself into a successful, responsible leader. Presentation, team dynamics, negotiation and communication skills are only a few of the competencies on which we will work together. In addition, your career consultant offers assistance in improving your access to the job market. The career consultant's services remain available after completion of the program as well.
* Only available for program with September start.
Ranking
The Economist (2019) considers the TIAS fulltime MScBA the best Master in Management in the Netherlands.

Our Master's programs are among the Netherlands' finest. According to the Keuzegids Masters 2020, TIAS excels in the provision of challenging education.
What can this program do for you?
The program doesn't only provide theoretical knowledge. We also focus on fostering critical thinking and an inquisitive approach. In a year's time, you will have developed into an internationally oriented management professional, possessing all the skills and competencies necessary to pursue a successful career. Proof: The Full-time MScBA of TIAS School for Business and Society scores well on the career development of its students and alumni. Out of the program's graduates, 96% finds a suitable job within three months.
A WORD FROM ONE OF OUR PARTICIPANTS
"The MScBA program has been ranked as the top program in the Netherlands for five years now, and 24th worldwide according to The Economist. The program offers plenty of opportunities for interaction between students and professors. Lecturers can always be approached during breaks and are sometimes available for networking after lectures as well. A very valuable benefit is the assignment of a career consultant, to help guide your first professional steps on completion of the program. In summary, to me TIAS stands for fun, hard work and an absolutely worthwhile investment."
' A very valuable benefit is the assignment of a career consultant, to help guide your first professional steps on completion of the program.' Lucas Quadros 2018 graduate – Industrial Engineer Associate at FedEx Express
A WORD FROM OUR CAREER CONSULTANT
'It's fascinating to see students gradually become conscious of their own social impact in the course of the MScBA, transforming their behavior to a mindset that focuses on growth and development.' Yvette Donders Career Consultant Fulltime MScBA
"First and foremost, it's about getting to know yourself and your own specific skills. After all, when you know what you're worth, it's much easier to convince prospective employers as well. It's fascinating to see students gradually become conscious of their own social impact in the course of the MScBA, transforming their behavior to a mindset that focuses on growth and development. I love to build personal relationships through the creation of genuine connections; this drives me in both my work and private life."
PROGRAM DESIGN AND CONTENT
As a young professional, you strive to jump start and excel in your career. The TIAS international fulltime Master of Science in Business Administration supports this ambition. In addition to scientific knowledge, this master offers you insights into cases from the real business world. Courses are taught by top-notch professors and industry experts. Furthermore, collaboration with motivated fellow students at your own level provides you with stimulating sparring partners. The program is divided into four phases. Each phase lays the foundation for the next. This prepares you to take on your final project; your Master's thesis.
Change and Business Management
During the first two phases, you complete a series of business courses to provide a foundation for the various specialized tracks. In the second phase, you pick a specialization. Each specialized track offers four advanced courses in your specific area of interest: Marketing Management*, Financial Management, Change and Business Management, Investment Management* or Business Analytics. * Only available for program with September start. The four phases are planned over a twelve-month period. Phases 1, 2 and 3 are made up of various modules that last two weeks each. The first week of each module consists of lectures. The second week provides time for independent study and group assignments. Additionally, there are activities relating to the Personal Leadership and Career Development Program. Phase 4 consists of the Master's thesis.
Fulltime Master of Science in Business Administration program design:
(Partially) compulsory in case of academic deficiencies

Duration: Two to three weeks
FASE 1: FOUNDATION COURSES
The Foundation Courses lay a solid foundation in business and management.
Start: January and September Duration: Four months
Phase 2 consists of four in-depth modules concentrating on your chosen area of interest or track

Duration: Three months
FASE 3: INTEGRATION COURSES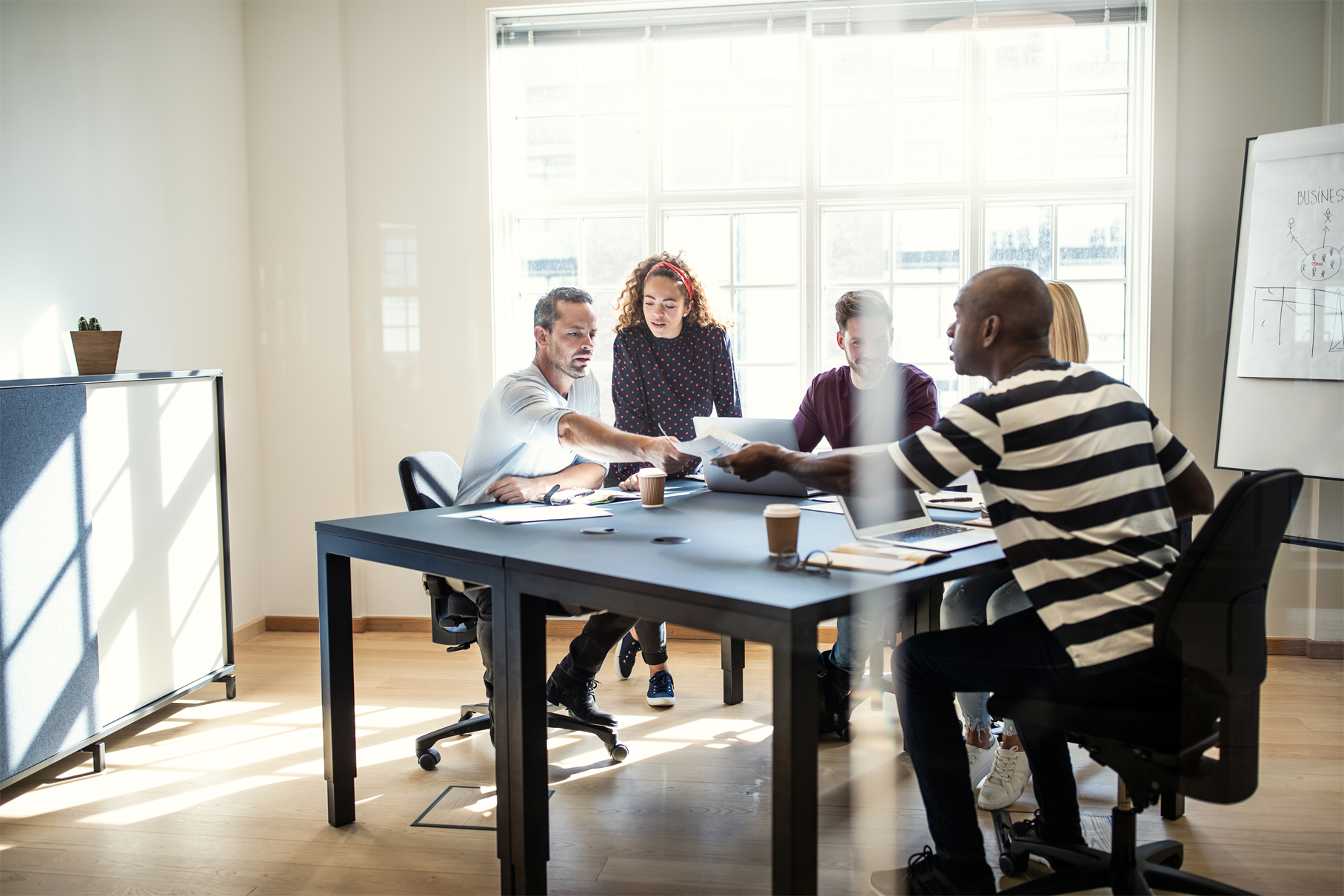 During this phase, you integrate the knowledge and skills you gained in the first two phases and continue to expand on them. Your understanding deepens and your insights improve.

Duration: Two months
In the final stage of the program, Stage 4, you complete your Master's thesis.

Duration: Three months
Our fulltime Master of Science in Business Administration has a duration of twelve months and takes place at our campus in Utrecht. The study load for this master is forty to fifty hours a week.
Results: Master of Science in Business Administration
Upon successful completion of the program, you will be granted the title of Master of Science (MSc) in Business Administration. This program is academically accredited by the AACSB and by the NVAO (Accreditation Organization of the Netherlands and Flanders).
WHAT ELSE DOES TIAS OFFER?
Internship On completion of their Master's thesis, fulltime students are offered the opportunity to do an internship in order to gain work experience in their field. You are responsible for the arrangement of your own internship, but our Career Development team is available to provide support. Of course, you may also find a job right away. Exchange programs During the TIAS program you will gain a feel for international corporate environments, both on campus in Utrecht and during your study trip abroad. You can choose to expand your intercultural business experience even further by participating in one of our exchange programs at partner institutions. These exchange programs are intended to broaden your international experience; not to gain additional credits. Our partner institutions are located in some of the most dynamic economic regions worldwide and will leave an indelible mark on your resume. About the TIAS campus in Utrecht Our fulltime MScBA program takes place at our campus in Utrecht, the lively center of the Netherlands. Utrecht's hundreds of monuments impart a very special ambience to this centuries-old city. Over 25 percent of the Netherlands' 330,000 students can be found in Utrecht, making for one of the country's largest student populations. Utrecht is centrally located and a perfect base for the exploration of European culture and other (neighboring) countries. The Netherlands is justifiably famous for its tolerance of diverse cultures, opinions and lifestyles. This attitude and a proud history in trade and banking have combined to make English a second language, spoken widely and well. Many large multinationals have established headquarters in this flourishing corporate culture. Additionally, the Netherlands has an excellent public transport system.
A WORD FROM THE ACADEMIC DIRECTOR
Learning by various methods "The MScBA is taught by senior lecturers from TIAS School for Business and Society, Tilburg University and other reputable institutions worldwide. All are accomplished lecturers with plenty of practical experience. MScBA students learn from these scholars at various stages of the program and by various methods. From class discussions, debates and hands-on experiments to consultation outside the walls of the classroom." Prof. Dr. ir. Jalal Ashayeri Academic Director
€ 23.500,- (exempt from VAT.)
Do you want to create more impact on your organization and on society?
With the flexible approach of TIAS, you create impact:
Tailor your education and learning path to your learning needs

Learn a lot in a short time through frequent interaction

Individual attention is at the heart of the TIAS approach

Learn at your own pace, both online and on-site

Start whenever you want
Would you like more information about our program design?
Fulltime Master of Science in Business Administration information evening
Come and get acquainted with the Fulltime Master of Science in Business Administration from TIAS during the online Information evening on Tuesday, March 2 and discover what we can do for you and your career!
Apply for the Fulltime Master of Science in Business Administration (MScBA)
I would like to help you discover how this program matches your ambitions, learning goals and phase in your career. Please contact me for personal advice.
Jana Kolesnikova Program Adviser +31 (0)13 466 39 58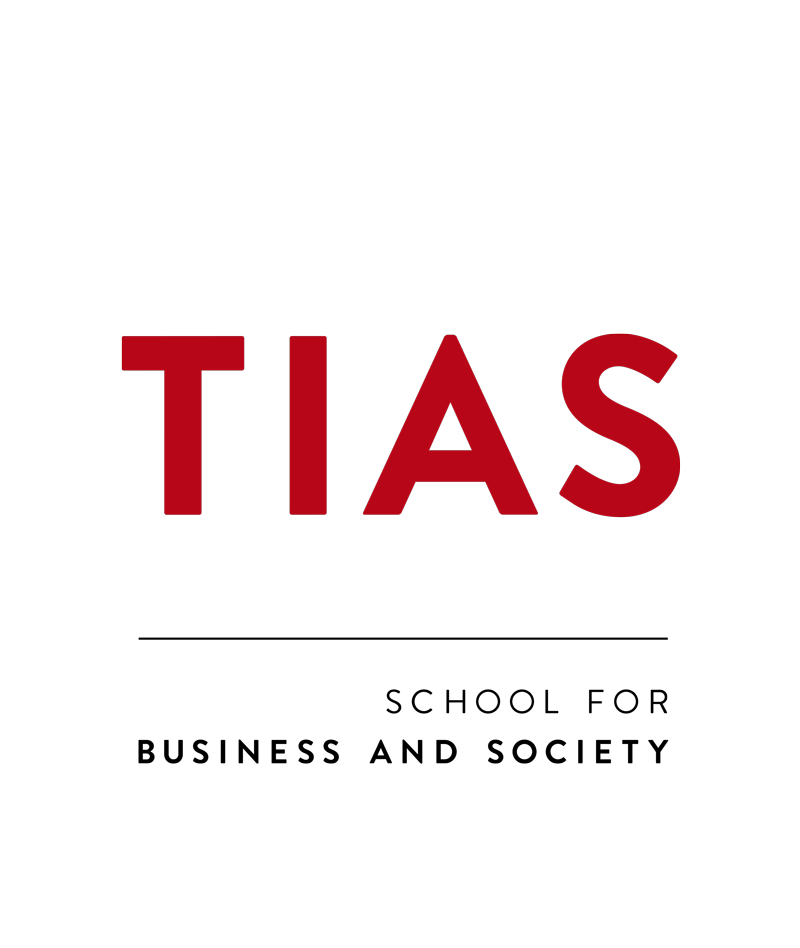 Our vision We believe business exists to serve society
Our purpose
We develop leaders who serve society by transforming business
Our ambition
We are the go-to-school for business transformation that serves society. An international hub for life long development for leaders who want to have an impact on society through business, now and in the future.
TIAS #Neverstopasking At TIAS, we encourage people to Never Stop Asking. To be critical and inquisitive. And at the same time creative and focussed on collaboration.
TILBURG UNIVERSITY
EINDHOVEN UNIVERSITY
OF TECHNOLOGY